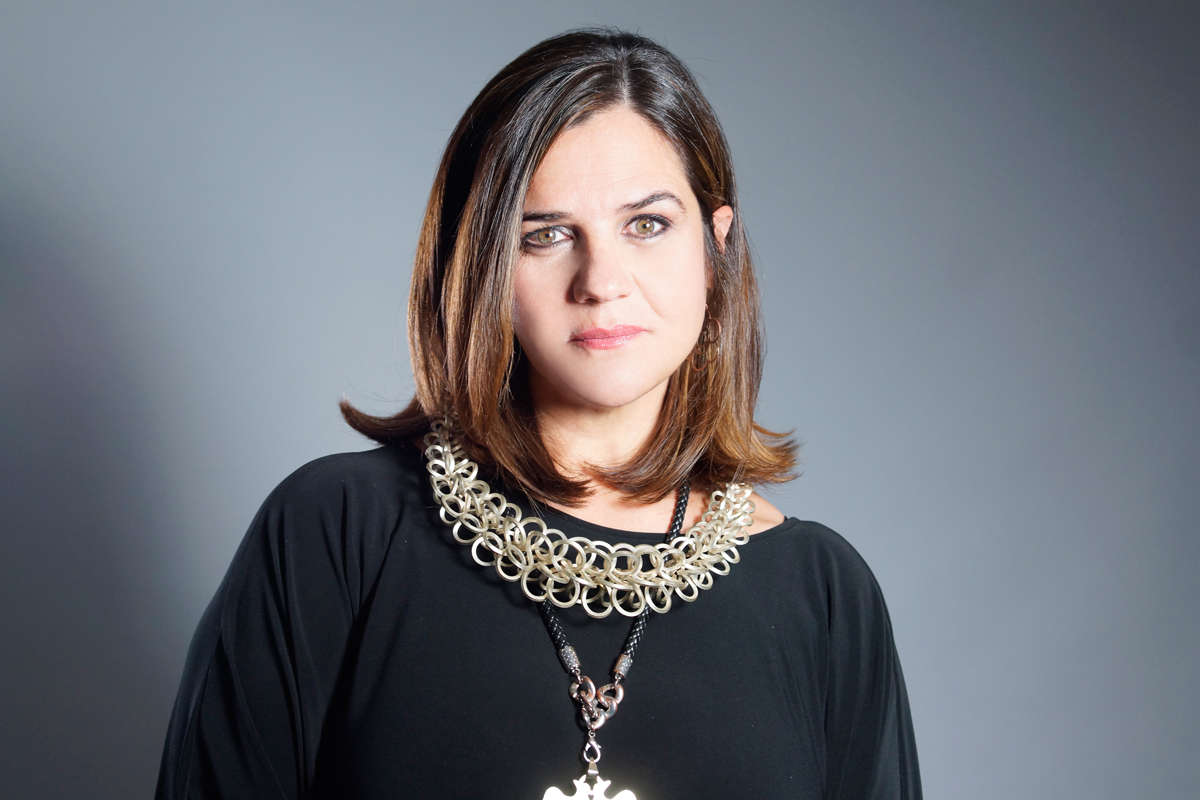 Carolina Echeverria
Founder and Artistic Director
Carolina is an artist, storyteller and the creator of a powerful relationship with words. Carolina is no stranger to controversy: her exhibits have always challenged social norms. Carolina believes in the power of a woman to change the current of perception in today's world. A stranger in a strange land, she has adapted to a new culture while protecting her true self from its divisive politics.
Carolina has been working on an artistic statement of collective cultural values since 2010. As an artist, she seeks to bridge immigrants and First Nations, to talk about the space between Native and Immigrant by inserting a hyphen—a symbol of what holds us all together, to preserve the space in which dialogue, creativity, and true healing can occur.
Oskenontona Philip Deering
Mohawk Cultural Interpreter and Educator
From 1972 to 1982, Philip Deering was Co-Administrator of Indian Way School (35 students) in Kahnawake; the first native controlled high school north of the U.S./Canadian border. In the fall of 1978 he created key design plan features for the Kahnawake Survival School (250 students) including project-based education, a participatory student council, and a campus style approach. For the last two years, he has been active on the Steering Committee of the Kahnawake Collective Impact community driven approach to community change.
Ateronhiatakon Francis Boots
Mohawk Traditional Practitioner
A Mohawk war chief since 1974, centrally involved in the start up and development of The Akwesasne Notes, at the time, the world's leading indigenous and environmental newspaper.
Native Immigrant invited Francis Boots to perform an Iroquois Condolence Ceremony following the death of one of their members' friends, a Moroccan Jewish and Muslim ancestry family, their friends and loved ones, must mourn together. He accepted, hence, this memorable event where immigrants can find a local way to deal with rites of passage free from the constraints of individual religions, came to be. https://vimeo.com/111492557
Ateronhiatakon (Francis) Boots is centrally involved in the White Roots of Peace Traveling Group which travels across North and Central America, visiting universities and indigenous communities. Mr. Boots is now in constant demand to perform Iroquois rituals and ceremonies not only in his community but surrounding communities and across North America.
Judith Brisson
Acting Director
Judith is an educator and an MFA student at the Vermont College of Fine Arts, a human rights defender and an independent multidisciplinary artist who creates, site-specific installations around ideas of peace and reconciliation. Her writing has been featured in NACLA, Siafu Magazine, and the Upstream Journal and her art practice has been featured in The New Quarterly, Hyperallergic, Génération d'idées, and on Les Nouveaux Explorateurs (Canal +). She has also had feature interviews on Global TV and CBC radio. In recent years, Judith has attempted to bridge the gap between art-making and activism through a variety of means – from furtive practices to socially-engaged visual works, to collaborations that engage with others, whether artists or the general public, to generate new ideas around creating peace.
Susan Scott
Creative Consultant, Writer, Editor
Susan, http://susanlscott.twohornedbull.ca/, is a writer and educator based in the Great Lakes region of Ontario, where she serves as a creative guide to artists, activists and writers. Susan serves as the Lead Nonfiction Editor with The New Quarterly (www.tnq.ca) and as Associate Creative Director of the Wild Writers Literary Festival. She specializes in facilitating the release and shaping of powerful personal, often transgressive, stories. In Native Immigrant that role extends to deep, sustained listening as well as storytelling, writing workshops, fostering relationships, and reflecting on our community arts practice as a whole. She has been with NI since Dress #1.
Agata Kozanescka
Creative Consultant, Co-Curator
Born in Poland. Since 1990 lives in Montreal where, she is raising her family. For the last 14 years she has been involved in community activism in the context of Polish-Jewish relations, common heritage and history, bridging communities and promoting awareness. Considers a preservation of memories and the sharing of life stories important in the process of restoring mutual understanding and reconciliation.
As a member of Native Immigrant Collective, Agata continues her engagement in activities of immigrant dressmaking as artistic expression of cultural exchange, building tolerance and inclusiveness.
Nico Williams
Nico Williams has exhibited his work on a global scale. From large-scale installations to meticulously small beaded works, his body of work promotes a lasting peace and embodies his reflection on the Canadians and their relationships to the environment. His practice mixes a traditional spiritual dimension with reality.
Martin Akwiranoron Loft
My artistic background is rooted in photography, printmaking and traditional crafts. I have worked in each medium and see them as equal forms of expression — each informing me of who I am as an Onkwehónwe (Indigenous) artist.

My journey, as a Kanien'keháka (Mohawk) person and creative person, is to be cognizant of the influences of contemporary culture, media and Indigenous history in my artistic practice. I strive to be a conduit for this flood of information and feed it into my personal artistic expression. Bits and pieces, as well as fragments and clues, are in our everyday conversations and incorporated into metaphoric symbolism my own personal iconography.
Francisca Pailalleo
Mapuche Traditional Cuisine Expert and Community Leader
Francisca is a strong community leader who focuses on recuperating traditional Mapuche cuisine. With her team of partners, she produces culinary events at her Centro de Eventos Artistico Cultural Newen Ko in Juan Andres Cheuque, Chile. She is the director of Newen Ko.
Gabriel Ernesto Antilao Catrimil
Mapuche Cultural Interpreter
Gabriel is the leader of the Juan Andres Cheuque Community in Chile, and holds a master's degree in social work. He is the spokesperson for the current water conflict that his and two other communities have with Forestal Mininco. Gabriel has been fighting for many years to better the life of Mapuche communities especially in what concerns the right to water. He is a gifted trutruca player.
Adrián Silva Pino
Educational Curator
As educational curator, he plans and executes exhibitions and programs of museographic extension, heritage education and documentary filmography for different users in the museum: students, professors, researchers, tourists and general public. Active member of the Heritage Educator Network and the Región de los Ríos Museum Network. Producer and audiovisual director, he currently develops projects that link museums, schools and films as the cornerstone for the production of children's movies.
-------
Antropólogo, Coordinador de Extensión/Educación y del Laboratorio de Antropología Audiovisual de la Dirección Museológica de la Universidad Austral de Chile. Como curador educativo, planifica y ejecuta exhibiciones y programas de extensión museológica, educación patrimonial y cine documental para los diferentes usuarios de museos: estudiantes, profesores, investigadores, turistas y público general. Miembro activo de la Red de Educadores Patrimoniales y de la Red de Museos de la Región de los Ríos. Productor y director audiovisual, actualmente desarrolla proyectos que vinculan museo, escuela y cine como base para la realización de cine infantil.
Felipe Bravo
Chile Media Contact
Felipe studies Anthropology at the Universidad Austral de Chile, he also collaborates with the Laboratory of Audiovisual Anthropology at the same institution where he produces anthropological documentary shows ( 18ªMUDAV ). He is member of the network of Educadores Patrimoniales de La Region de Los Rios. Currently, he is involved in the implementation of projects of heritage education FONDART, CONARTE and others, always establishing appropriate context for the comprehension of the natural and anthropological patrimony of the city of Valdivia, Chile.
-----
Estudia Antropología y colabora en el Laboratorio de Antropología Audiovisual de la Universidad Austral de Chile, realiza la producción de la muestra documentales antropológicos de Valdivia (18ªMUDAV). Miembro de la red de educadores Patrimoniales de la Región de Los Ríos. Junto a un equipo, desarrolla el. Actualmente participa en la ejecución de los proyectos de educación patrimonial FONDART, "Prospección Visual Escolar: Valorando el Paisaje de la Región de los Ríos", y CONARTE, que establece los contenidos mínimos para la comprensión del patrimonio antropológico y natural de la ciudad de Valdivia (Chile) "Patrimonio de Borde Río".
Diego Ugalde De Haene
Cultural and Research Consultant
Diego Ugalde De Haene is a puppeteer and a poet. Through his Compañia Banyan de Marionetas he has built bridges across cultures using ancient oriental marionette techniques to tell modern stories. For more than 15 years he has been telling stories, specializing in shadow puppet theatre. For the last few years, he has devoted himself to research and revitalization of native culture and languages. He is a member of Native Immigrant as a cultural and research consultant, as well as helping to establish links between Mexico and Montreal. Though based in Amealco, Mexico, he plans to come to Montreal as many times as possible to keep up his work and research around corn culture in the Americas.
Lorenzo Terzoli
Bridge to Italy
Living in Italy, Lorenzo holds a masters in Development Studies from the Netherlands. He completed a thesis on Kahnawake's community and its approach to the land. During his fieldwork in Canada, he started exchanging with Native Immigrant, especially member Philip Deering. Indigenous peoples are at the center of his studies and interests.
G. Scott MacLeod
G. Scott MacLeod was born in Canada and is of Norse, Irish and Scottish lineage. Scott is a multimedia artists and filmmaker, he received a D.E.C. in Fine Arts at John Abbott College, a BFA and MA from Concordia University. He attended The Banff Centre on the Tevie and Arliss Miller scholarship, studied master works at The Uffizi Gallery in Florence on the Elizabeth T. Greenshields Scholarship. He is a fellow at The Helene Wurlitzer Foundation of New Mexico and a recipient of the William Blair Bruce European Travel Fine Arts Scholarship and an affiliate at the COHDS at Concordia University. His work has been presented in Canada, Ireland, U.K., Germany, Netherlands, France, Italy, Iceland, Mexico and United States. His artwork has been collected by corporations and museums. He teaches privately, consults and lectures on better business and creative art practices.His company MacLeod 9 Productions has collaborated on seven documentary and animated film projects with the National Film Board of Canada. His award winning films and web content are used as teaching tools in schools and sold to libraries, museums, Parks Canada and the public. His work can be seen at www.macleod9.com
Tehatsitsahkwa Lahache
Tehatsitsahkwa Lahache is from Kahnawake, Kanienhake of the Iroquois confederacy. His interests include philosophy, reading and skateboarding. He wants to help create more community in the world and for people to be more connected.
Taís da Costa
New media artist and story collector
Taís was born in Brazil and moved to Montreal at the age of twelve. There, she studied Fine Arts and became involved with graphic design. Helping NI with website design, video and documentation, she is able to contribute both with her artistic vision and immigration experience.
www.taiscosta.com
Kalynn Sinnamon
Kalynn is an emerging artist and graduate of Ontario College of Art and Design. Her artistic practice explores the contrast between infrastructure and high areas of virtually untouched wilderness, and often what happens when they connect. Identity and relationships with the land are explored in many forms. Embedded in this is both the cultivation of understanding of Indigenous people on Turtle Island, and her personal story and history and the narrative that is formed within. Her process of reconciliation is very close to her heart and greatly informs her art making. She first participated in NI's "Teiotiohkwenhahton: Visions of Peace" dressmaking and beadwork exhibition in 2015.